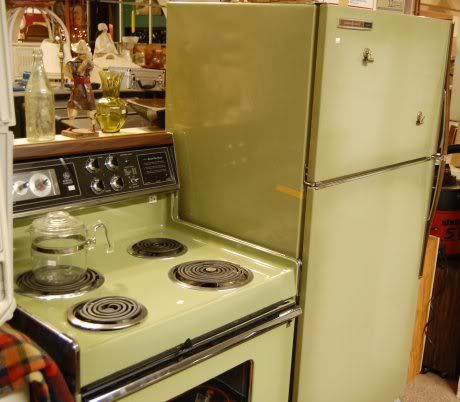 I don't want my wedding to look dated.
Wait.  Clarification:  if my wedding looks dated to my children, well, of course it does.  If it looks dated to a friend getting married in ten years, fine.  But I don't want it to look dated at the moment it is happening to the people who are there.
I realize worrying about this is a waste of life.  I don't understand wedding trends, at all.  I just pulled up The Knot's lists of hot wedding trends for 2010, 2009, and 2008.  Half the items are the same throughout the years (variations on "rustic festive"), but others insist that something is the new something (e.g., "steel gray is the new chocolate brown"), implying that if you pick the old something, your guests will judge you for it.
So, here's my problem.  I started consuming wedding images about five months ago.  In that time, I fell in love with certain design elements (like I mentioned the other day, the birdcage veil).  I assume those have been trendy for a while now, or they wouldn't have trickled down into mainstream wedding literature.  My wedding isn't for at least a year.  If I wear a birdcage veil, will I look like someone on vacay from three years ago?
If you have an Avocado fridge in your kitchen left over from the 1970s, there's something charming about it (I'm talking aesthetics here, people, let's just assume it still works and you aren't regularly suffering from food poisoning).   If you buy a new avocado fridge today, it could have the "retro-chic" appeal of a milk glass cake stand, a  Knot-approved wedding trend for 2010 (which I'm guessing means something that's been a staple of bloggy weddings since I was still in undergrad).
But what if you bought someone an avocado fridge in 1982?  Wouldn't you be much more likely to get hit with the Present Face?  There's a dead zone in the continuum from original to trendy to ubiquitous onward to retro-chic: played out.  And as much as I don't want that for my wedding, I don't have the time, or energy, and least of all the savvy to figure it out.