I think I should get my wedding band fused to my engagement ring.
In case you don't recall, my ring set looks like this: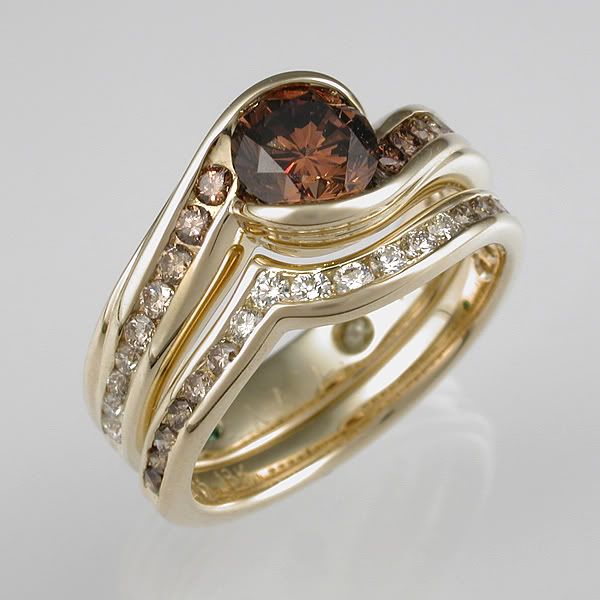 Pretty, right?  The problem is, the wedding band is almost never lined up the way it is supposed to be. The diamond on the engagement ring actually pushes the wedding band out of alignment.  And it drives me crazy. I have to fix it as soon as I notice it, even if I am typing or in a yoga posture or DRIVING. I do not want to die in a fiery car crash because my stupid wedding band doesn't know how to stay in place.
So I think I want to have a jeweler solder them together.  But I am a little worried about doing that, because a) I do NOT want to ship my rings back to Arizona, but the only jeweler I really trust is the one who made them there; b) A quick Google search reveals a lot of (frankly, mommy-jacking) "Do you do it, young naive engaged woman! When you have a baby you will only wear your wedding band! Baby poop delicate little faces IMAMOM!"  I want to ignore them, because my wedding band looks silly on its own, and my engagement ring has a bezel setting so it isn't sharp.  But I am not a mother, and therefore, do not understand the mysteries of the universe/know anything about anything.
Did any of you fuse your rings? Do you like that? Do you have any advice for me for how to get it done?