Collin has a very specific request for his wedding band: he wants his engagement ring recreated in a more durable, wearer-friendly metal (the six-dollar original has finally started to leave rust on his skin), and he wants a second band in a shinier, prettier metal intertwined with it.
Here's his engagement ring (sorry the photo is blurry; I could only get him to "pose" for the photo by sneaking up on him when he was on the stationary bicycle):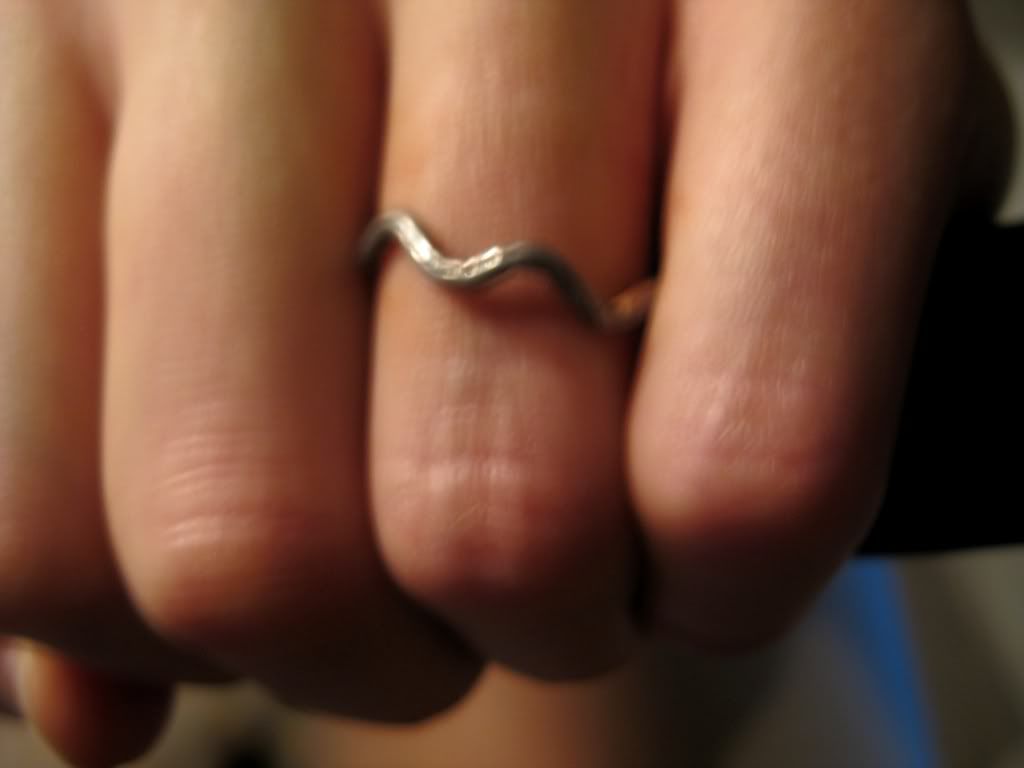 He wants a rustic, dull band like that one twisted with a shinier, polished band. So that the end result sort of resembles this: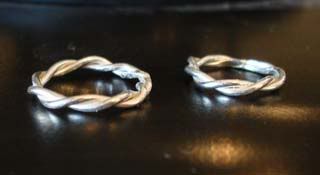 [source]
I need a reliable, affordable custom jeweler. Our budget is around $500, our wedding is in about five months. Any suggestions?