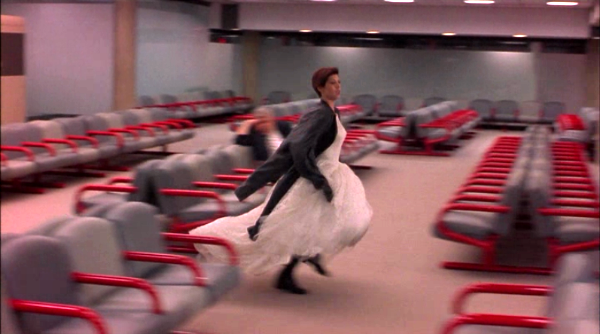 Glaring signs you should not get married:
1. With only ten days left before your wedding, you are willing to fly to Italy at a moment's notice to chase a childhood fantasy that you are destined to marry someone named Damon Bradley.
2.  If you, as a grown woman, truly believe you are destined to marry someone named Damon Bradley because a Ouija Board told you so when you were eleven, you probably lack the mental capacity to decide to marry.
3. If, in Italy, someone compliments your feet, and you say, "Hey, do you happen to know Damon Bradley?" and he says, "Why I am Damon Bradley!" and you DO NOT CHECK FOR ID, then your ineptitude at even the simplest inane task like chasing a childhood fantasy suggests you might fail at marriage, which can be hard.
4.  If you have a romantic evening with a stranger who claims to be Damon Bradley nine days before your wedding, you should call off your wedding.
5. But you should also not marry the person who claims to be Damon Bradley, who continues to seduce you after discovering you are spoken for, even if he comes clean before sticking it in you that he's not actually Damon Bradley.
6.  And he should not marry you!  YOU ARE A LUNATIC!  And a cheater.  See points 1–5.
7.  Also, WHY would  you believe Not Damon Bradley that he tracked down The Real Damon Bradley in Romantic Italian Location #3?  He's a demonstrated liar! Why would you invite him to join you on the trip down there?  Why have you STILL not called off your wedding which is now EIGHT days away?  Don't you have bows to tie and all the other last-minute crap that befalls engaged couples?  You should not get married because you are clearly running out of time for wedding details.
8.  And you,  Not Damon Bradley! Just to be clear! You should not marry someone who skips town ten days before her wedding, arrives in Italy on her sister-in-law's dime wearing her would-be-mother-in-law's wedding dress, foolishly believes you are named Damon Bradley, is charmed by your cut-rate Gregory Peck impression, kisses you despite her IMMINENT MARRIAGE, follows you to another Italian city, goes on a date with a tightly-pantsed Billy Zane because he also claims to have the right name, and only rejects the real Damon Bradley because he's not particularly attractive, er, I mean because she's in love with you after two freakin' days of lies and creepiness in Italy.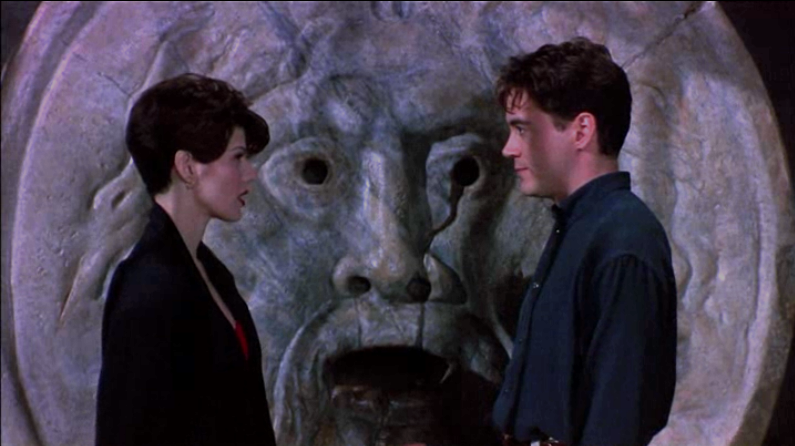 Nevermind, you deserve each other.