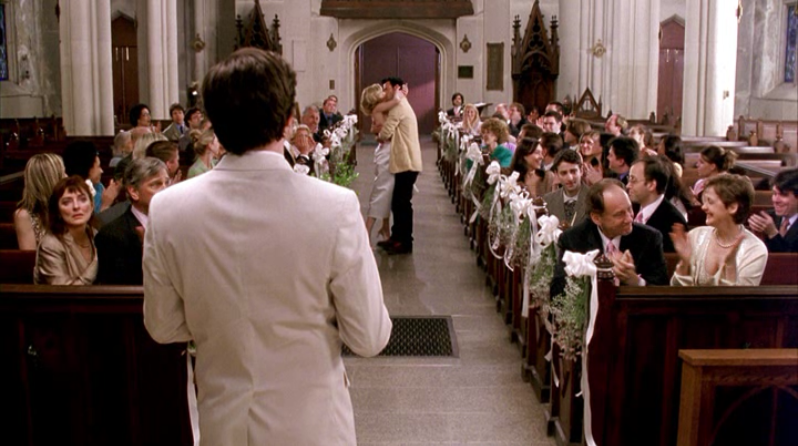 The Baxter has an intriguing premise; an irresistible premise if, like me, you've been watching too many wedding movies:  "Did you ever wonder about the guy left at the altar? The 'wrong guy?'"
Michael Showalter plays Elliot Sherman, a CPA whose favorite day of the week is Monday and his favorite book is the dictionary.  Clearly this guy is no romantic hero, but he's engaged to the beautiful if deeply vapid Caroline Swann. In the weeks leading to their wedding, Caroline reunites with her old flame Bradley.  He's a debonair geode scientist.  How can Elliot possibly hang on to his fiancée against the feet-sweeping forces of "Hurricane Bradley"?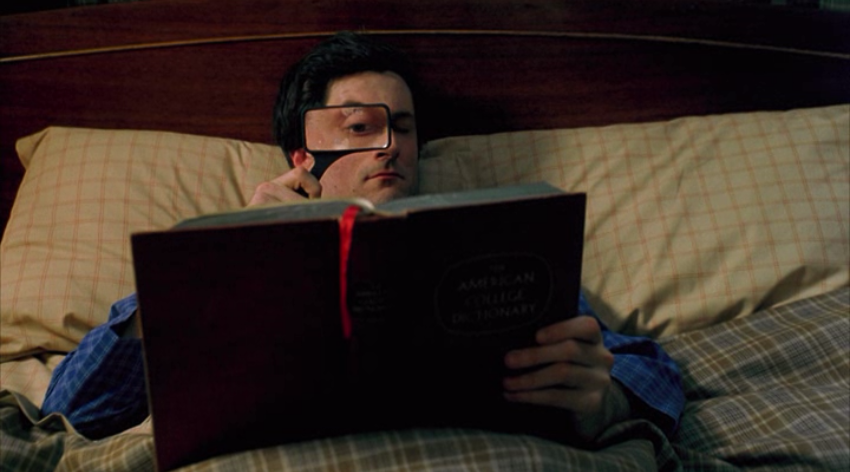 He can't, and we know this because the first scene of the movie is the dramatic conclusion to the movie about Bradley and Caroline, where Bradley dramatically stops Caroline's marriage to Elliot, the Wrong Guy.  I think I have seen that movie four or five times by now.
The Baxter doesn't quite deliver on the promise of its premise.  The movie rewinds from this point to tell the story of Caroline and Bradley through The Baxter's eyes, which is cool and everything.  I like that device, and have since I was five and read The True Story of the Three Little Pigs.  But what I really want to know from the first scene on, and what I really want to know from all these other wedding movies where some other asshole barges in and destroys a wedding,  is what happens to the jilted person?  They can't all become Miss Havisham.
Elliot certainly doesn't.  You see, Caroline is Not Right for him.  This almost always happens with love polygons in the movies.  When a character chooses between two relationships, one is "meant to be" and the other isn't.  The audience shouldn't feel bad about the third party getting jilted because it isn't meant to be! And that means no hard feelings, right? No non-refundable deposits, no humiliation in front of family and friends, no broken hearts, no lonely nights, no tear-stained pillowcases, no alcoholism, no collateral damage on the rebound.
The Baxter proves that Elliot wasn't meant to be with Caroline in the laziest, easiest, most irritating way: by pairing him off with Michelle Williams' character, a woman who is Right For Him.  Cecil is Elliot's one time temp assistant who becomes his confidant as his engagement unravels.  She reads the dictionary too!  She dresses anachronistically!  She's slightly awkward!  She's perfect for him!  Elliot just needed to learn to bat in his own league!
Cecil's got a boyfriend too, but don't worry, he just met up again with his college ex. She was (small world) dating Bradley, but that's obviously over, so even though it doesn't happen on-screen, we can assume they got together and the whole world pairs off into little hetero pairs of destiny, HOORAY!  Love's mysteries: solved.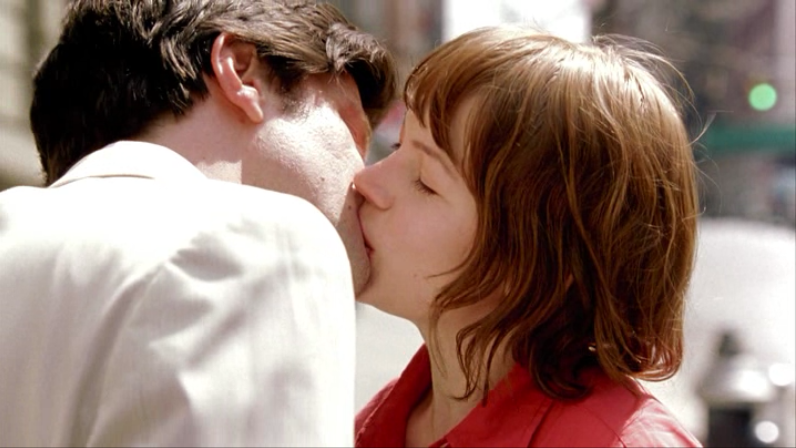 Doesn't that look like a typical happy ending to you?  Did you really think the answer to "what happens to the guy left at the altar" would be, "OH, don't worry… he just runs across town to his True Love."
So The Baxter ends up reinforcing the wedding movie malarky I thought it had set out to subvert.  I'm disappointed in the movie for not exploring the darker possibilities of its premise.  There's some middle ground between Never Changing Out of Your Wedding Dress and Suddenly Realizing the Right Girl Has Been There All Along.   I think a really cool movie could be mined from that.
While The Baxter isn't the movie I want it to be, that doesn't mean it is bad.  It's a delight to watch if you dig Showalter's brand of comedy, and I do.  Also the supporting cast is fantastic!  Peter Dinklage as the wedding planner who treats Brooklyn like backwoods Appalachia is a particular highlight. There's also Paul Rudd! Andrea Rosen, getting laughs without any dialogue! Pre-30 Rock Jack McBrayer!  Zak Orth, or as my dad called him, Lunchy!  Plus all the usual suspects from The State. It's cute how comedy people are so incestuous and loyal.